Wholesale Clothing in Bali
Are you looking for a Wholesale clothing supplier in Bali?  Love Anchor offers swimwear and resort wear wholesale at very reasonable prices and with professional service. We are proud to offer our ethical Bali wholesale service. We specialise in wholesale women's fashion. (Jewellery & Homeware as wholesale will be coming soon.)    
Love Anchors Bali Wholesalers clothing service is ideal for startup fashion brands on and offline. Start selling straight away and get the feel of running your own boutique fashion business. Perfect if you're starting out or already operating a multi-brand shop off or online and looking for Bali clothing wholesale. 
We also offer some of the lowest minimum order quantities in the industry (30 units) and a wide variety of colours, styles, and sizes for each of our items. 
---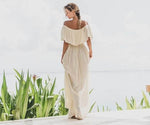 Resortwear
Select from our tried and tested resort wear styles, colors, shapes, prints. Buying Wholesale is an excellent option for new startups. You can quickly test the market with the Love Anchor brand and label.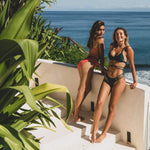 Swimwear
Select from our renowned swimwear styles with your customized colors and prints to create a the collection that is ready to sell under your own Label. Save time energy and start selling proven straight away.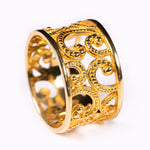 Jewelery
We offer a wide range of ethical and sustainable jewelry, silver, gold, and other precious gems. All sourced in Bali, Indonesia, handmade by Balinese craftsman. All our gold and silver comes with certificates of authenticity. Interested in wholesaling Jewelry with us? Please contact us for information about our selection.
Homewear
All the Love Anchors Homeware products are ethically produced here in Bali by Balinese craftsman. We have a selection of rattan bag, cooper brass, macramé, accessories, wooden cutlery and much more. Let us know and send us an inquiry if you're interested in wholesaling our Homewear products.